Jeramie Judd, '79
Manor, TX
Email: (contact webmaster)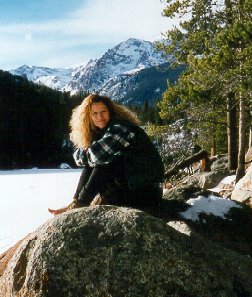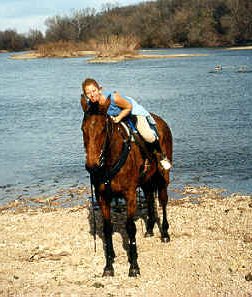 ---
Jeramie attended the Desert Sun School from 1977 to 1979.
After graduating from DSS, Jeramie stayed in California attending Feather River College in Quincy, then Humboldt State University in Eureka and graduated with a BS in Child Psychology. She worked in rehab for years in a program called Vision Quest and then in San Anselmo, California at a group home as a counselor for emotionally disturbed adolescents.
Jeramie moved to Austin, Texas in 1991 and now works at an engineering company in training and recruiting. She spends her free time at the barn with her dog and horse. The photos above show Jeramie at Estes Park, Colorado and at the Colorado River with her horse Cajon. Jeramie wants to keep in touch with fellow classmates.
---

Return to the Desert Sun Home Page

Last Updated: 03/01/04
Copyright © 1996 David Gotfredson