History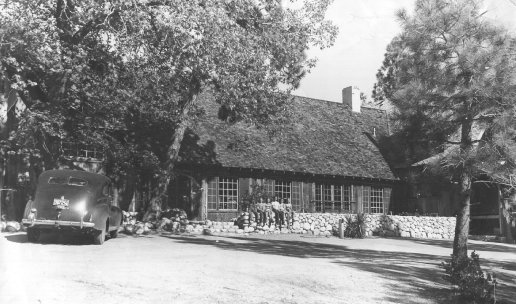 The Evolution of an Idea
The History and Philosophy of The Desert Sun School
By Richard W. Elliott
May 3, 1965
---
My Memories of Desert Sun School (1930's)
By
Marlou Rau Belyea
---
Article:
Lost DSS Class of '67 ring found on Waikiki beach, returned to alum in California
---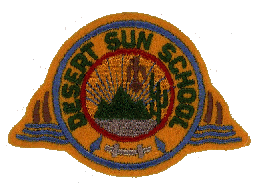 Edith Elliott announces her retirement to the Desert Sun School students, 1971
Desert Sun School Dating Procedure, 1964
Desert Sun School Alma Mater, 1964
Desert Sun School Alumni List, pre-1941
---
The Final Months of the Desert Sun School & TEPPS
Riverside Press-Enterprise & Los Angeles Times Articles, 1990-1992
---
Do you recognize this sign?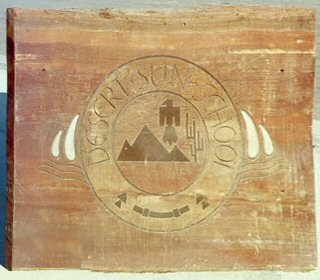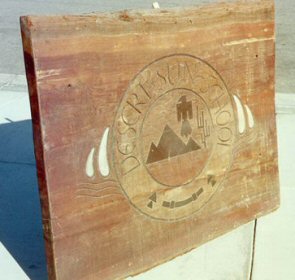 It's a real-life mystery that has endured nearly two decades. After being missing in action for 19 years, the long-lost Desert Sun School sign has resurfaced. Rumor has it that this sign hanged at the entrance to the Desert Sun School at the top of Saunders Meadow Road from at least 1963 until the name of the school was changed to the Elliott-Pope Preparatory School in 1984. The artifact was recently located by an anonymous finder. Where has it been all these years? If you have any information about the case of the missing sign, please email David Gotfredson, '80.
---
Historical Photos
(click on images below to see larger photos)
---
Lindstrom Lodge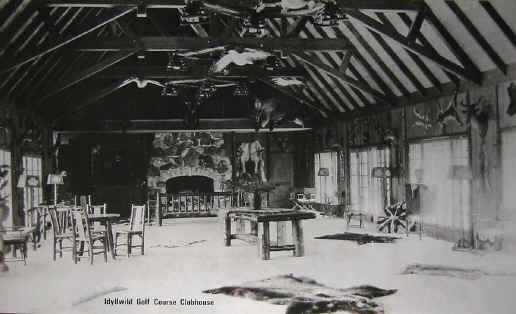 ---
Activities
---
1957
---
---
Summer Camp
---
Summer of 1970
Do you know who the people in these 1970 photos are? If so, please email the webmaster.
---
Desert Sun School 1978 Photo Series
---
Links
Idyllwild Area Historical Society
---
Last Updated: 09/29/07
Copyright © 1998 David Gotfredson