Lost DSS Class of '67 ring found on Waikiki beach, returned to alum in California
By David Gotfredson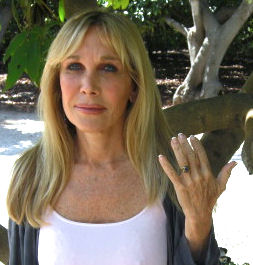 Peggy Lee Antkies
August 28, 2010 -- It was the summer of love for the Class of '67, following Peggy Lee Antkies' graduation from the Desert Sun School in Idyllwild, California. Antkies received a class ring as a memento of her high school escapades at the coed boarding school in the San Jacinto Mountains of Riverside County.
One year later, in 1968, Antkies traveled to the Hawaiian island of Oahu with a group of college classmates from California Western University in San Diego County.
"I was dating this guy, he was a pretty big photographer over there and he wanted me to stay there," Antkies said. "I met him when I was over there with all these people and we did stay at a place right on Waikiki beach."
Flash forward 42 years. Antkies (now Peggy Lee Olcese) is a real estate agent in Montecito, California near Santa Barbara. Imagine Antkies' disbelief at receiving an email in August with news that her class ring had been found in the sand at Waikiki.
Antkies had no recollection of losing her class ring, which was engraved on the inside with her initials. After learning the ring was found, Antkies reckoned she had lost it during that free-spirited summer of 1968 in Oahu.
"My best friend from elementary school ended up joining me that summer and we all hung out," Antkies recalled. "We lived in a house together and it was just a wild, very fun summer."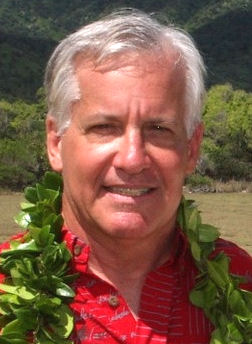 Paul Morgan
Honolulu architect Paul Morgan found the ring almost two decades later in 1985, while at the beach with his family in front of the Royal Hawaiian hotel in Waikiki.
"We just happened to be down there with our small kids at the time," recalled the 63-year-old Oahu native. "We found it on the beach there or maybe the kids dug it up. It was just like, 'Wow, look, somebody lost their class ring.'"
Morgan says he put the ring in a junk box in a drawer at his home, where it stayed for the past 25 years.
"Without the internet back then, it was a lot harder to figure out what to do," Morgan said. "It was definitely before we could just Google the school. It was just one of those 'to do' things that sat around for years and then I would run across it periodically in a little box and say, 'Oh, I've got to do that.'"
Morgan finally did Google the name of the school displayed on the crest of the ring. The boarding school closed down in 1990, but as it turns out, this reporter also is a Desert Sun School graduate who maintains an alumni web site and class roster.
I received Morgan's email dated July 11, 2010:
A number of years ago… my family and I were on Waikiki Beach and we found a class ring which looks to be a 1967 grad's ring from the Desert Sun School. I recently came across it again and found your website. If there is any way to see if an alum lost a ring in Hawaii years ago, I'd be happy to send it on.
The initials PLA engraved inside the ring left no doubt that Peggy Lee Antkies was the original owner. But it wasn't until Antkies' daughter found out about the ring's recovery that another story emerged.
"I started to cry. This has been haunting me for the past 25 years of my life," said Antkies' daughter, Shahnti Olcese Brook, 37.
Shahnti's emotional reaction was understandable because – to her mother's surprise – Shahnti vividly remembered losing the ring in the 6th grade on the Big Island of Hawaii.
Shahnti's mother had fallen in love with Hawaii during that summer jaunt to Oahu in 1968. Antkies moved there full time in 1970 and lived on the Big Island until 1993. Shahnti was age 12 and attending Hawaii Preparatory Academy in Waimae when she lost the ring.
Shahnti recalled borrowing the ring from her mother and wearing it to school.
"I was wearing the ring before I got on the (school) bus. The ring fell off my finger and I flipped out. I got off the bus to look on the ground for the ring," Shahnti said. "I started to cry, flipped out, and could not find the ring."
The year was 1985, the same year Paul Morgan found the ring 160 miles away on a completely different island, Oahu. Shahnti theorized a fellow Hawaii Preparatory Academy classmate found the ring, brought it home to Oahu, and lost it on Waikiki beach.
"It was a boarding school and a day-student school," Shahnti said. "So, some of the kids were dorm students, they actually lived there Monday through Friday and (went) home on the weekends or they'd go home during vacation."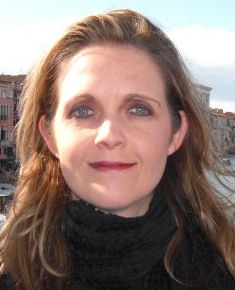 Shahnti Olcese Brook
Antkies' daughter is a Hollywood TV series producer, talent scout and somewhat of a pack rat.
"I'm the one who keeps everything. My mom and my brother have no desire to keep anything," Shahnti said. "I have all the family pictures. I have all the old jewelry. I have the old backpack from when my little brother used to pretend he was going to run away."
Shahnti says, somehow, she knew this day was coming.
"I lost this ring and I have been traumatized over this for 25 years," she said. "I have been dreaming of this day, I'm like, 'One day this ring is going to come back because it's got her initials in it.'"
Antkies, the ring's owner, is now leaning toward her daughter's sequence of events. After all, the summer of love was a long time ago and it seems unlikely the ring could have been lost in the sand in 1968 and then found in 1985.
"I think it's hysterical," Antkies said. "It looks like it's brand new."
Paul Morgan, the man who found the ring, is just glad the owner has her ring back.
"It's hard to believe," Morgan said. "I love stories like this. I love history and time capsules so it's kind of an interesting story through time."
For now, Antkies is keeping the ring at her home near Santa Barbara. Her daughter says that won't last long.
"Trust me. She's going to get it, take a picture, and then I'm going to get it back again," Shahnti said. "Even though I'm the one who lost it, I still get it back again. It's going in the safe deposit box this time."
---
Copyright © 2010 David Gotfredson